Mafia Series
Mafia is a game series of action and adventure video games developed by 2K Czech. 2K Games published this game series. Games in the Mafia series are usually set in imaginary locations created after American cities. However, the first Mafia game released on August 2002 for Microsoft Windows.
All of us are aware that Mafia kicked off the franchise in 2002 on the PlayStation 2, the original Xbox and even PC. Eight years after that, Mafia II follows on PS3, PC and Xbox 360. Finally, in 2016, III released on current-gen consoles.
Mafia Trilogy
Recently, on May 13 2020, a teaser and trailer for Mafia: Trilogy, an upcoming collection of all three instalments are released. However, the game series draws its inspiration directly from The Godfather and Goodfellas. This game has expectations to take gamers to the world of organized crime that belong to the 20th century.
Also, read Final Fantasy Remake Is Returning To Old Iconic Scenes And Bringing Them Up To A Modern, Fully Rendered Standard!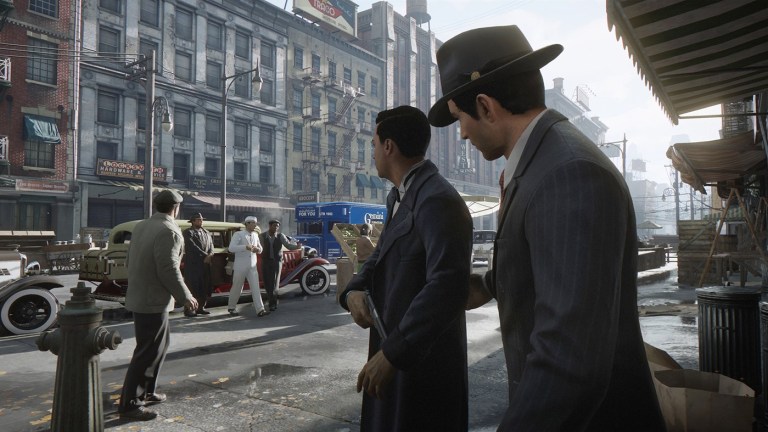 Gameplay Of The Upcoming Series
To everyone's surprise, 2K Games released a teaser trailer of the game. It confirms the speculation that a collection of favourite games is on the horizon. However, the upcoming game has expectations to be a compilation of its previous three games.
The previous three games in the series follow a different protagonist. The first game happens in a fictional city of Chicago and New York. Mafia II takes place in Empire Bay, another New York City. In the third game, we have seen the payers taking up the role of Lincoln Clay, a war-hero.
What Does The Teaser Show?
The video just portrays the images of characters from the past Mafia games. It also includes the logos for the PlayStation 4, the Epic Games Store, Xbox One, and Steam. However, it concludes saying that there will be a bigger announcement on May 19, 2020.
The trailer brings the gamers back to Empire Bay, a fictional city in New York City. It also Tommy Angelo as the main protagonist of the original game. However, it also includes some other protagonists of the other two instalments in the series.
Conclusion
The teaser gives a piece of breathtaking news to all the gamers around the world. So, May 19 is going to be a big day for the Mafia game fans. Let us wait and watch what official news is going to be out for every one of us.