Adam Sandler Will Happily Work With Drew Barrymore Again! Adam Shares His Opinion About it!: When a hero and heroin act together continuously in three to four movies, it indeed creates gossip. And in some instances, it also develops into something more than friendship. But in Adam and Drew's case, it was never like that. Adam, when asked about reuniting with Drew Barrymore this is what he said.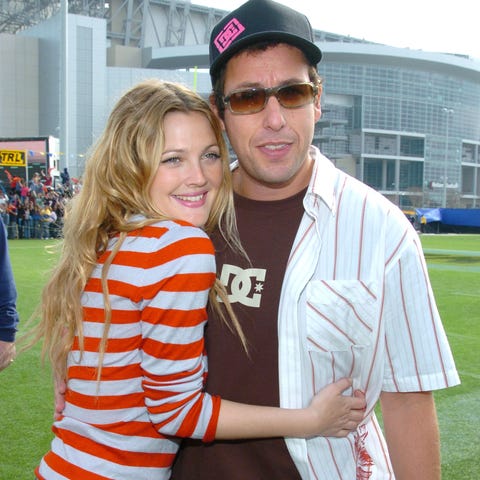 Adam Will Surely Unite With Barrymore
He says he will for sure do one more movie with him. He also praised Drew a lot". Any time Drew wants to, she's got to tell me, and then I'll do it:
"But now she's busy with that show… I love her on the show." Barrymore is hosting a new talk show called 'The Drew Barrymore Show."
Adam and Barrymore have already recreated a scene from 50 first dates in the show.
Adam Praised Her Show
Adam praised that she can extract the best from her guests. He said: "(She) just knows how to talk to you make you say, 'Hmmm, maybe I'll discuss this with you'. I always open up when I talk to Drew. She's going to do that with the whole world. He added that she is calm and as well as hard as a rock like she is in real life.
Adam and Barrymore have starred together in three hit films. they are The wedding Singer(1998), 50 First Dates(2004), and Blended(2014)
Adam's Upcoming Project
His next project will be Netflix comedy film Hubbie Halloween alongside Julie Bowen. They have already starred together in the 1996 film Happy Gilmore. Talking about working with her again, he says- in this movie, we have discussed other things apart from the movie. We hope their chemistry will be interesting to watch it again!
Also, Read SNL At Home Sketches Ranked: Brad Pitt, Adam Sandler, Paul Rudd In Much Improved Show