Anne With An E debuted on CBC in 2017. The Canadian episodic television series is adapted from Lucy Maud Montgomery's classic work of children's literature, Anne of Green Gables.
Anne With An E is a classic reimagining of the famous children's book. The coming of age story revolves around a young orphan girl Anne seeking love and acceptance in the world. The show has managed to capture various aspects of the 19th century such as racism, sexual abuse, political issues, in the best manner. Netflix's Canadian drama has gone on to air for three consecutive seasons. With an IMDb rating of 8.6/10, the show has been a smash hit so far.
The third season in the series premiered on Netflix on 3rd January 2020. With the release of the third season, the fans are eagerly waiting for the fourth season.
Will There Be A Season 4?
Season 3 of the Candian drama streamed on Netflix at the start of the year. Unfortunately, the season 3 finale has also served as the series finale. Netflix and CBC have officially announced in a joint statement that the series will NOT BE RENEWED for another season. The sad news was also confirmed by the show's creator and co-executive producer  Moira Walley-Beckett.
Anne With An E Officially Cancelled
The show's creator and co-executive producer  Moira Walley-Beckett wrote this on her Instagram:
"Beloved fans and friends of #AWAE, I'm sorry for the sad Netflix/CBC news today. I wish it could be different but it cannot. We have reached the end of the red Green Gables after 3 wonderful seasons. My heart is heavy and I am proud of this show-proud of my talented cast, crew, writers, and directors for working together so passionately to bring my vision of #annewithane to life"
As of now, the show officially stands CANCELLED!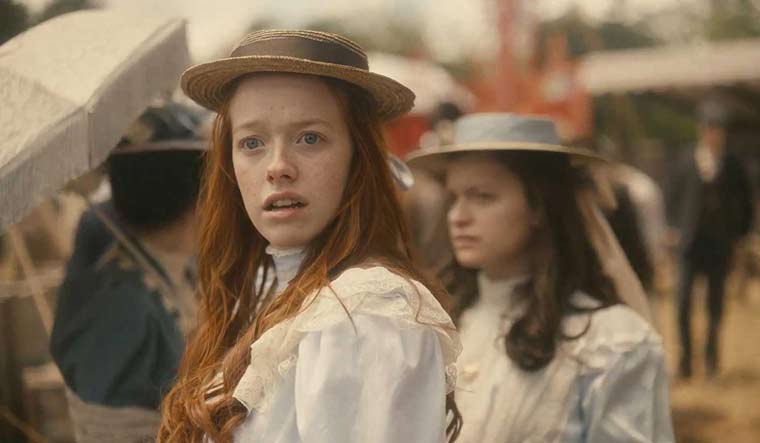 Will The Series Be Revived?
The cancellation news has left fans upset and disappointed. Just as Netflix revived Lucifer, the fans are still hopeful that some guardian angel will swoop and revive the show. After the day of the announcement, a group of fans took to Twitter to wage an online war against Netflix and CBC, crying for the show to be revived.
The group organizers living in Canada, the U.S, and throughout Europe, gathered funds to amplify their message, placing five billboards in Toronto and New York's Time Square. Netflix is no stranger when it comes to canceling shows. Over the past few years, the streaming giant has canceled several shows such as The Punisher, Luke Cage, Iron Fist, and Jessica Jones. 
However, the chances of the show getting revived are very low. It will be interesting to see what happens in the near future. But for now,
Anne With An E is officially canceled and there will be NO SEASON 4.
Anne With An E Seasons 1-3 is currently streaming on Netflix.
Related|Why Was Legion Cancelled After Three Glorious Seasons?Read Here