Review Of WHO On The Origin Of The COVID-19
As we know, many claims are coming up on China regarding the COVID-19 pandemic. Some researches reveal that China is the origin of this pandemic disaster. However, a few days back, WHO produces a review that COVID-19's source relates to China.
China's Agrees For Probe Into COVID-19 Origin
China gives in, to the mounting international pressure for a probe into the origin of Covid-19 on Monday. China's President Xi Jinping tells the World Health Assembly that his country acts with transparency, openness, and responsibility regarding the disease. He says that it is only because of the measures that China took, billions of people are protected from the disease.
Also, read The Rapid Pace At Which The Covid-19 Has Spread Globally Has Forced People To Take Insurance Seriously, Mostly Health And Life!
President Xi Jinping's Word
However, the President of China also supports the idea of a comprehensive review of the global response to COVID-19. This is what President Xi tells the assembly, which is the UN global policy-making body.
So, he says that the country will be supporting for a comprehensive review only after the current pandemic's situation comes into control. President Jinping also shares that the government is not hiding any of the details regarding the virus.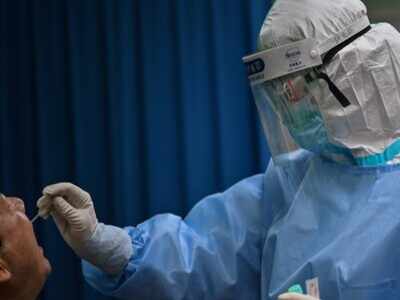 Inquiry Of The COVID-19's Origin
On the other hand, diplomatic tensions are expected to dominate the WHA, which is the governing body of the WHO. It begins a two-day meeting on Monday for which more than 120 countries have plans to attend. In this meeting, it has backed a draft resolution that is sponsored by the European Union and Australia.
The resolution is mainly about calling for an inquiry into the origins of COVID-19. However, this resolution does not explicitly name China. But the countries like the US accuse Beijing of hiding the crucial information about the virus.
On the contrary, President Jinping exclaims that the main concentration now shall be on the measures to control the virus. But all the countries are blaming China for this, without even having proper evidence. However, we need to wait and see what all happens in the future.