Cole Sprouse Aka Ben Geller Had A Crush On Jennifer Aniston While Shooting FRIENDS!: At an early age, we don't know the difference between admiration and having a crush on someone. We can like people even without reason. But there are a lot of reasons for anyone to admire someone like Jennifer Aniston. People have been crazy about her after seeing her in friends.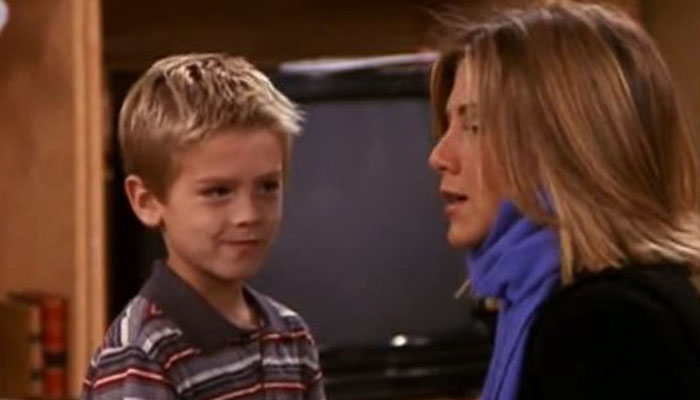 Jennifer Anniston In FRIENDS
She portrayed the character of Rachel Green in the series. It became so popular among her fans and other audiences. People liked it so much that they copied her haircut and started having the same. The show began airing in 1994 and ran for ten seasons. The comedy elements in the show made it to run for a longer time. It follows the story of three women and three men who are trying to figure out life while living in New York City. Chandler (Matthew Perry) is the funny one, Ross (David Schwimmer) the nerd, Joey (Matt LeBlanc) the stud, Monica (Courtney Cox), the neat freak, Phoebe (Lisa Kudrow) the free-spirited one, and Rachel (Jennifer Aniston) the fashionista.
Crush On Jennifer Anniston
Several people fell in love with her during that time. Even her little co-star Cole Sprouse had a massive crush on her.
In an interview, he says:
"I remember as a kid being quite intimidated 'cause it was, at the point that I had stepped on, it was a well-oiled machine and it was a bunch of older actors, and I was the youngest actor there."
Through this, we come to know that admiration can be at any age.
Well, having a crush on her, who has such a fantastic personality, is not surprising!
Also, Read Kaley Cuoco Resumes Work, But She Has A Jennifer Aniston Fan Girl Moment!