Gods and Monsters is an open-world action-adventure game full of epic battles and quests. Ubisoft's unique take on the adventure and Greek mythology Discover a beautiful and artistic open world full of surprises in this heroic journey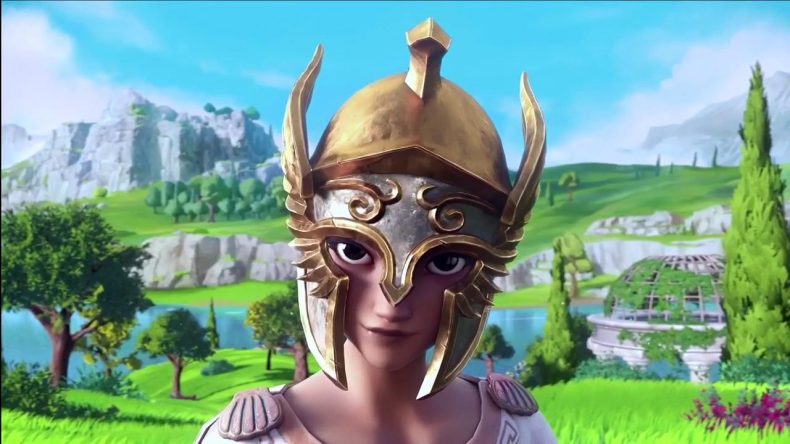 Developed by the creators of Assassin's Creed Odyssey, Ubisoft debuted the trailer of Gods and Monsters at E3 2019
It is available for PC, Nintendo Switch, and Xbox One and it is also enhanced for play station 5
The Gods and Monsters  can be pre-ordered in amazon
The developers of Gods and Monsters gave some reasons on why the release date got postponed
Gods and Monsters were initially scheduled to release on the 25th February 2020, but it is shifted to the end of 2020.
In a tweet, the team explained that
"We decided to take more time to perfect the game and make it an even more incredible and memorable experience on all platforms."
"We can't thank everyone enough for your support. Your passion drives us to create fantastic worlds and unique games."
"We can't wait to show you more about Gods and Monsters."
EPIC OPEN WORLD SET IN ANCIENT GREECE
The  trailer gives an epic open-world set in ancient Greece and mythical creatures wandering in the wide-open world
The player goes for hunting in the mysterious dungeons and tricky puzzles
THE STORY AND THE PLOT
In Gods and Monsters  controls Fenyx, a hero that wishes to recover the powers of the gods, stolen by way of probably the worst monster in mythology: Typhon
Fenix will confront creatures like Gorgons and hydra
The gods have fallen victim to the most deadly creature in Greek mythology, Typhon
The hero explores on an epic journey to help restore their powers
The gods of Olympus have given  him the special powers to defeat the mythical beasts who have taken over the lands-such as Gorgons, Hydras and Cyclops
It depends on the player whether he'll become a heroin Gods and Monsters.