The Labor Day sales 2021 are still a way off yet – officially being held on the first Monday of September. However, it'll definitely be worth getting prepped ahead of time if you're looking for things like cheap appliances, furniture, mattresses, or even cheap laptops. Simply put, it's one of the best sales events all year round and the last one before the annual Black Friday sales in November.
We're bringing together all the essential info you'll need about the upcoming Labor Day sales into one handy guide right here. Using this resource you'll know just what to expect, where to find the best deals and when, and also our predictions for what the best deals are going to be on the big day itself.
We've also kept a selection of last year's top Labor Day sales to check out too. You'll find a full price history on each item as well as our thoughts on what made it a particularly good deal last year. It's definitely worth scanning over this section too as we expect this year's Labor Day deals to generally follow in the same vein. Subsequently, you can expect big savings on things like TVs, smart home devices, mattresses, and also small appliances. In fact, last year some of these items were even cheaper than over the previous Black Friday event, so fingers crossed it'll be a great sale again this year.
So, read on for our full rundown of what to expect with this year's Labor Day sales event. Also, don't forget to bookmark this page if you don't want to miss a single deal. We'll be updating this page regularly in the lead-up to the big day itself with the latest info, and with the deals themselves as they start dropping.
When do Labor Day sales start?
Earlier than you think
Labor Day always falls on the first Monday of September, so this year it's penned in for September 6th. You'll want to get that date down in your calendar before the date however as we expect there will be a few deals popping up over the prior weekend too. It's not unusual for big stores like Lowes and Depot to launch their sales events up to a week in advance, so it's definitely worth bookmarking this page and dropping in early as we'll be updating it regularly in the lead-up.
Who has the best Labor Day sale?
There will be quite stiff competition
This will depend heavily on what you're looking for in the Labor Day sales. If you're looking for the things like appliances, outdoor items, or furniture then you'll definitely want to check in with Home Depot, Lowes, and Overstock over Labor Day. If you're looking for TVs, laptops, or other tech items then we definitely recommend Amazon, Best Buy, and direct sellers like HP and Dell. Lastly, for mattresses, we expect brands like Nectar, Sealy, Saatva, and Purple to all have excellent promotions running over Labor Day.
What items get discounted for the Labor Day sales? 
The Labor Day Sales traditionally cover things like appliances, both outdoor and indoor furniture, and home items in general. You'll also find awesome sales on things like mattresses as well as end-of-summer items like BBQ grills. As you'd expect, it's also a great time to pick up clearance patio furniture for next year at places like Lowes and Home Depot – which normally have free delivery too.
As with any online shopping event, the Labor Day sales will also have a ton of cheap tech deals to check out too. We expect retailers like Best Buy and Walmart to come out the gates with some really cheap laptops and 4K TV deals – which are always favorites for our readers in particular. We should also see discounted headphones and smart hubs too – especially if Amazon joins in as sales on its own devices are pretty much a given on any sales event.
Home Depot, Lowe's, Best Buy and Amazon tend to have the widest selection of deals in the Labor Day sales covering pretty much all the bases. Last year we did see quite a few more specialized retailers like Dell, Lenovo, and HP join in too, which were particularly good for laptop deals. If you'd like to see a full run down of last year's top Labor Day sales, we've preserved some just below.
How did Labor Day start?
Labor Day itself started as a way to celebrate the efforts and contributions of the American Labor movement and everyday workers, from its inception in 1894 all the way to the present day. In recent years, like many federal holidays, it's been used as an opportunity by many retailers to offer big discounts on a whole array of items. Subsequently, it's often regarded as the best time for shopping in between the earlier Memorial Day sales and the Black Friday sales in November.
When do the Labor Day sales end?
Most of the primo Labor Day sales tend to end on midnight, Monday Sept. 7, however, we'll probably see things gradually wind down throughout the week. In some rare instances, such a Home Depot's Labor Day appliances sale we may even see a longer sales period – up until September 16 in last year's case.
In 2020, the Labor Day sales started about a week before the actual date, although most of the top-dollar deals launched over the prior weekend and of course Labor Day itself. In general, those shopping for appliances tend to have more time to consider their purchases, while shoppers looking for cheap tech like laptops, TVs, and tablets have a shorter purchase window overall.
Last year's top deals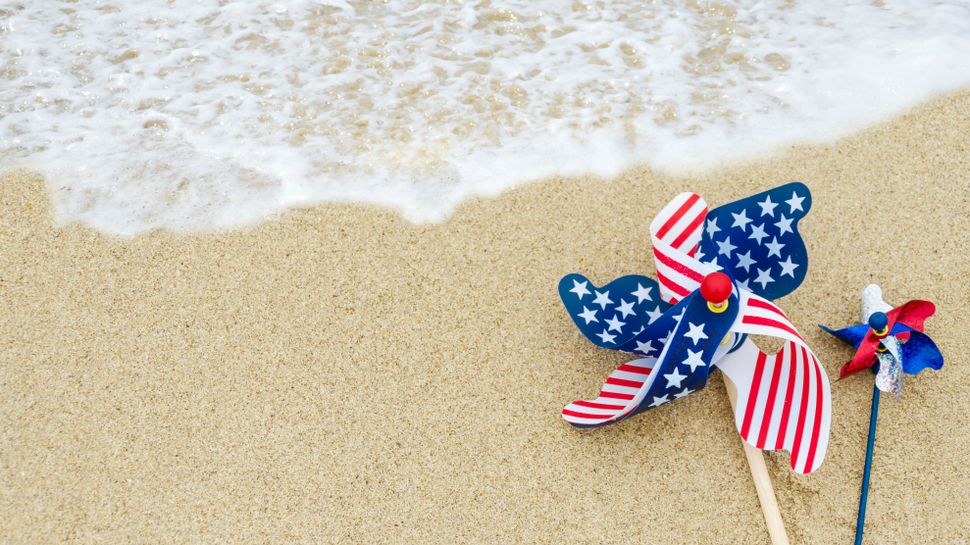 The best deals from last year's Labor Day sales
Just below you can see a selection of the top Labor Day sales from 2020 – which we've kept just so you have an idea of what's to come later this year. In short, we saw some of the lowest prices ever on everything from small kitchen alliances like multi-cookers all the way to big juicy discounts on top tech items like MacBook Air and Dell XPS 13 laptops. Lowes and Home depot both featured huge category-wide sales on furniture items and appliances, which we highly expect will be replicated again in very similar form with 2021's Labor Day sales.
Labor Day sales: appliances
Instant Pot Duo Evo Plus (8Qt): $139.95 $99.95 at Amazon
Save $40 on the popular Instant Pot Duo Evo Plus at Amazon's Labor Day sale – now at its cheapest price ever. Considering this pot went for $167 last year, it's an absolute steal and a prime pickup for any kitchen setup. Soups, rices and meats are all handled with suitable aplomb thanks to the 48 customizable presets, and you'll find this pressure cooker can speed up your cook times by up to 70%.
Instant Pot Duo Evo Plus (8Qt): $139.95 $99.95 at Amazon
Save $40 – The popular nine-in-one Instant Pot Duo Evo Plus pressure cooker has received an impressive 29% discount over at Amazon in the Labor Day sales. At its peak, the Evo Plus Instant Pot cost $167 – and it's now on sale at the cheapest price we've ever seen. With 48 customizable presets for soups, beans, rice, ribs and more, this eight-quart pressure cooker aims to cook food up to 70% faster. At just under $100, it's a bargain.
Dyson V8 Absolute cordless vacuum cleaner: $449.99 $349.99 at Dyson
A $100 discount makes this older, but still fantastic Dyson V8 Absolute cordless vacuum even better value this week at Dyson. Even though there are newer generations, this is still one of our favorites, namely because of its lightweight build – something the newer ones don't quite match.
Dyson Pure Cool Link tower purifier fan: $499.99 $349.99 at Dyson
Dyson has discounted its Pure Cool Link tower (TP02) by $150, which takes this Wi-Fi-enabled purifier fan to within $38 of its lowest price ever. Designed to purify all year round and keep you cool in the summer, the TP02 uses powerful jet-engine tech to silently remove 99.97% of allergens and pollutants as small as 0.3 microns from the air. 
Home Depot: 40% off select large appliances
Home Depot's Labor Day sale is fully underway now and there are literally thousands of large appliances on sale right now. Refrigerators, cooking ranges, washers and dryers are all being featured with price cuts of up to 40% and free delivery on select items as well. It's not just cheap appliances on sale either – you can expect to see all the big names including Whirlpool, Samsung and LG among others.
Lowe's: up to 35% off large appliances
While you're checking out Labor Day appliance sales don't miss Lowe's – which is not only offering hefty discount and free delivery, but also bundle deals on select brands. Put all together you can potentially save over $1,000, especially if you're looking to do a complete refit this fall.
Labor Day sales: Mattresses
Nectar: $400 off mattresses + $399 of free accessories at Nectar
There's currently an enormous $400 discount on the super-popular Nectar Memory Foam mattress in the company's Labor Day sale. Prices start from just $499 (was $898) – and you'll also get a free mattress protector, sheet set and two luxury pillows thrown in too, worth $399. That's unbelievably good value. Plus, there's an industry-leading 365-night trial, and a forever warranty, too. 
Purple: up to $350 off mattresses + sleep bundles at Purple
Purple's Labor Day sale gives you up to a $400 discount when you add a sleep bundle (pillows, sheets or a mattress protector) to your mattress order. Don't want the extras? No problem. There are also discounts available on just the mattresses, too, with prices currently starting from just $599 (was $699).
Saatva: $200 off all orders over $1,000 at Saatva
Luxury mattress brand Saatva will give you a $200 discount when you spend $1,000 or more in its Labor Day sale – that's a bigger discount than we saw on Black Friday last year. Saatva makes six premium mattresses, so there's an option to suit every type of sleeper. The popular Saatva Classic mattress starts at $799.
Tempur-Pedic: Save up to $300 on mattresses + 40% off mattress toppers
When it comes to Labor Day sales, Tempur-Pedic is always popular – and there are some great deals running right now. There's up to $200 off the Tempur-Adapt and Pro Adapt mattresses, and $300 off the LuxeAdapt and Tempur-Breeze. Can't stretch to a full mattress? Breathe new life into your old mattress with a Tempur-Pedic mattress topper – it's almost half price. 
Labor Day sales: furniture
Home Depot: up to 30% off select furniture and decor
Beds, Sofa, kitchenware, lighting, and soft furnishings are just some of the many, many items on sale currently in the Home Depot Labor Day sale currently. Spruce the place up and enjoy super speedy delivery on larger items this fall with these excellent savings.
Home Depot: 10% off home office furniture purchases over $300
Use code HDOFFICE10 at checkout to instantly get a 10% discount on all home office item orders over $300 this week at Home Depot. Desks, both standing and sitting, chairs, and storage items are all up for grabs at Home Depot so it's the perfect time to upgrade your home office environment.
Labor Day sales: laptops
MacBook Air 2020: $899 + free Airpods at Apple
Amazon's latest back to school sale features not only a $100 price cut on a brand new 2020 MacBook Air this week, but also the option to snag a free pair of AirPods worth $129 by themselves. What's more, this year's MacBook Air is actually a great buy, thanks to it's newly upgraded 256GB SSD, 8GB of RAM and new 10th gen Intel Core i3 processor providing a significant performance boost.
Microsoft Surface Laptop 3: $1,199.99 $899 at Best Buy
Save $300 this week in the Best Buy Labor Day sale when you pick up a 128GB Microsoft Surface Laptop 3 – a fantastic price for a premium laptop. This particular model comes with an AMD Ryzen 5 processor and 8GB of RAM, making it a pretty fast machine for the price.
Dell XPS 13 Touch (2019) laptop: $849.99 $699.99 at Dell
Dell's Labor Day sale is giving a $150 discount on this Dell XPS 13 Touch right now bringing the price down to just $699 – just $20 more than the cheapest we've ever seen on an XPS. While this entry-level model's only got 4GB of RAM and a 128GB SSD, it's 10th gen Intel Core i5 processor will still make sure you're speeding through your tasks at a suitably brisk pace.
Labor Day sales: Smart home
Amazon Echo Dot (3rd gen): $49.99 $29.99 at Amazon
For under $30 the Amazon Echo Dot is one of the most useful pieces of tech for any home. With built-in Amazon Alexa this small but mighty smart speaker is the perfect companion to any kitchen, living room or even bedroom setup, and can be used for a whole host of media or smart home applications.
Ring Video Doorbell 3: $289.98 $149.99 + free Echo Show 5 at Amazon
Save $139.99 and get not only the latest Ring Video Doorbell 3 in this awesome offer from Amazon, but also the latest Echo Show 5 for free. With full 1080p HD video, improved motion detection, and full Wi-Fi connectivity, the Ring Video Doorbell 3 is a great addition to any home, especially when bundled in with the fully compatible Echo Show 5.
Fire TV Stick with Alexa (HD): $39.99 $29.99 at Amazon
The best-selling streaming media player has received a 25% discount in the Labor Day sales. It's the second-gen version, released in 2019; and with it you'll be able to stream Netflix, YouTube, Prime Video, Disney+, Apple TV, HBO, and more from any HDTV. (Got a 4K TV? Choose the Fire TV Stick 4K with Alexa instead, which costs $49.99.)
Ring Smart Lighting outdoor security light: $69.99 $55.99 at Amazon
This is just $6 more than the lowest price we've ever seen for Ring Smart's outdoor security light, which cost $100 when it launched. It's motion-sensitive and battery powered, and will shine 600 Lumens of brightness onto your driveway or garden. This starter kit includes a Ring Bridge to place indoors, so you can get notifications and connect to other Ring devices all from the Ring app. 
Labor Day sales: TVs
Samsung 58-inch Q60T Series 4K UHD TV with HDR: $899.99 $799.99 at Best Buy
Best Buy kicks a bunch of dollars off Samsung's budget QLED 4K TV range this weekend. Not all models are discounted, but the larger units are getting some nice discounts. This is the smallest unit to get a $100 saving.
Insignia 55-inch 4K Ultra HD Smart TV: $429.99 $349.99 at Best Buy
Save $80 on this really well-reviewed Insignia 55-inch 4K TV at Best Buy this week. With Amazon Fire TV and Alexa built right in, you'll be off to a great start for ease of use and plenty of great streaming content with this TV, while the HDR support ensures rich colors and deep shadows on screen.
Sony 55-inch X750H 4K UHD TV: $799.99 $599.99 at Amazon
Save $200 on this premium Sony 4K TV at Amazon this week, with the latest processor, Triluminos display and Google Assistant all packed into an amazing price tag in these Labor Day TV deals.
Labor Day sales: Tablets
Samsung Galaxy Tab S6 128GB: $649.99 $529.99 at Best Buy
Alternatively, upgrade to the top of the line Samsung Galaxy Tab S6 for $120 less this week in the Best Buy Labor Day sale. This premium tablet features a rugged all-metal chassis, super AMOLED display and an octa-core processor, making it a top alternative to any iPad on the market.
Samsung Galaxy Tab A: $149.99 $119.99 at Best Buy
If you're shopping for a cheaper tablet for everyday browsing or streaming, this eight-inch Samsung Galaxy Tab A is now down to $119.99 at Best Buy, thanks to a $30 price cut.
Labor Day sales: headphones
Apple AirPods Pro: $249 $219.99 at Amazon
The best-selling Apple AirPods Pro are now back to their lowest price ever at Amazon – a great deal for those looking for the perfect companion to any iOS setup. Alongside the fantastic active noise-cancellation features and new transparency mode, these premium earbuds also come with a fully wireless charger case and adjustable silicone earbuds – great for those who find the normal AirPods a little uncomfortable.
Apple AirPods with charging case: $159 $129.98 at Amazon
The second-gen Apple AirPods have been discounted in the Labor Day sale over at Amazon. They've got a five-hour battery life and good sound quality, but where these AirPods really shine is in their device pairing, which is some of the best around.
Labor Day sales: smartwatches
Fitbit Charge 4: $149.95 $129.95 at Amazon
The Fitbit Charge 4 isn't just one of the very best fitness trackers you can pick up today, it's also $20 cheaper right now thanks to the Amazon Labor day sale. With built-in GPS, heart rate monitoring and a full seven days of battery life on a single charge, the Charge 4 will be able to keep up with even the most active of users.
Apple Watch Series 3: $199 $169 at Amazon
The Apple Watch Series 3 is now at its cheapest price ever at Amazon, which makes it superb value. It's not the newest Apple Watch, but this smartwatch still runs on the latest iOS software and has plenty of excellent lifestyle and fitness apps. And at this price in the Labor Day sales, it's a steal.
Labor Day sales: cell phones
OnePlus 8: $799 $699 at OnePlus
Use code: OPLD100OFF to get another $100 off the price of a brand new OnePlus 8 over at their official store this Labor Day. That's a really tempting price for a flagship that will easily square up to the latest offerings from Samsung and Apple, plus, you can get another $100 off on accessories on top right now with every purchase.
Apple iPhones: save up to $450 on a new iPhone with eligible trade-in at Apple
Trade-in your old iPhone and you can get up to $450 off a brand new flagship this weekend at the official Apple store. Whether you're looking for an iPhone 11 or a cheaper iPhone SE, there are plenty of excellent discounts going in Apple's trade-in program, and they'll even let you trade in an iPhone 6.
Samsung Galaxy Note 20: save up to $550 with trade-in plus $150 with switch
Verizon has a lucrative trade-in program too right now. You can save up to $550 off the stunning Galaxy Note 20, plus you'll get another $150 if you're switching over from another carrier. You can also save $1,000 with select trade-in and new plan at AT&T if you'd prefer.
iPhone 11 Pro: save $400, plus up to $850 off with trade-in at Verizon
There are so many deals on the iPhone 11 Pro at Verizon right now it's hard to even list them. Firstly, you're getting a flat $350 rebate when you order online, plus up to $850 off if you're trading in your own device. If that wasn't enough you're also getting a whole host of Amazon freebies, plus a $150 gift card if you're switching over.
---
You can shop more TV deals with our roundup of the best cheap TV sales and 4K TV deals and the best cheap laptop deals.