Lily James Is Silent About Her Relationship With Chris Evans: Seeks Full Attention: Many actors and actresses are busy in their professional life that they seem less interested to discuss their personal life. But when we see them or spot them somewhere together, we are always curious to know about their relationship. Lily James and Chris Evans have not revealed anything about their relationship yet.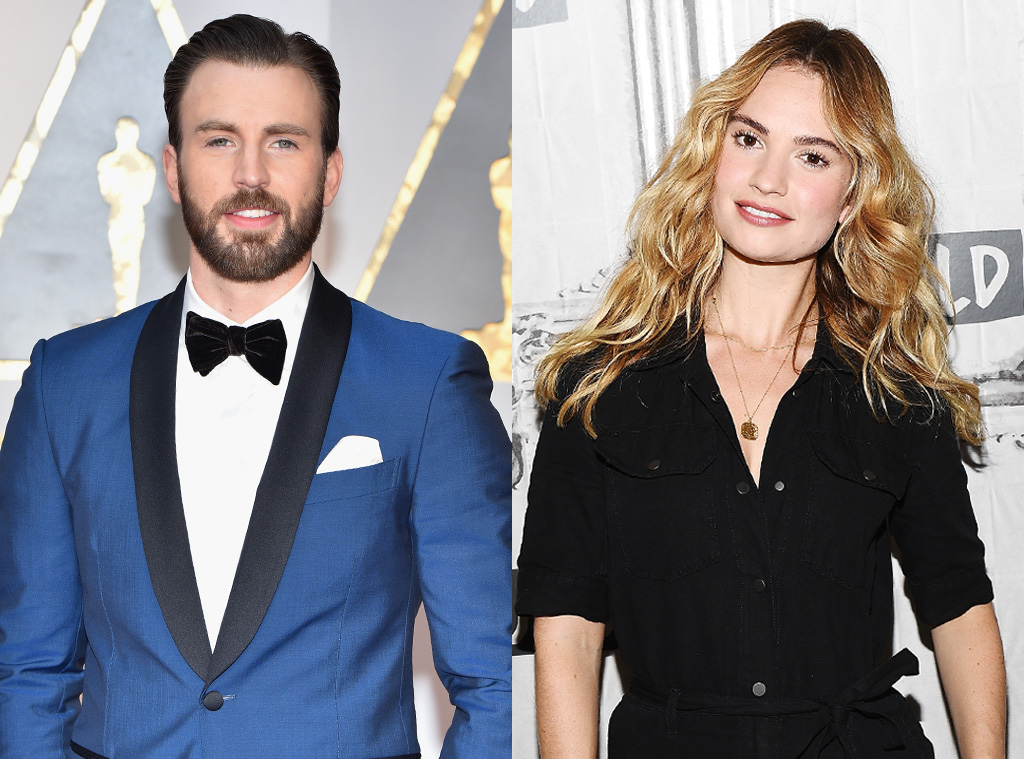 Lily James Opinion On Love
Though she has not revealed anything about her romance with Chris Evans, in an interview with Harper's Bazar she revealed that her outlook about love has changed from her younger days. When asked for the advice she would give her past self; Lily told the outlet, "Don't be obsessed by boys! Hang out with your girl mates." I think every girl should follow this. Because girls always don't need guys to be happy
Lily's statements and her actions didn't match though. She seems quite obsessed with Chris Evans and has been spotted with him in recent times
Lily James With Chris Evans
In July 2020 they were spotted in and around London together. Later, in that summer, they were once again seen having ice cream in a park. But Chris's interview with Sunday today makes us wonder. He said that he is having his Solo time with his adorable pup dodger Yeah, it's just Dodger and me "You know, it's tricky because I'm a—it's such a stupid thing—but I consider myself an introvert! I am.", told Savannah Guthrie
Lily Is Focussed On Career
She is heading towards the next phase of her career. The actress will co-produce The Pursuit of love in which she will also play a part. Rebecca also releases on Netflix on October 21 Lily guys said:
 "Making a film is such a crazy experience, and suddenly it's done, and you have no control over it," she explained to Harper's Bazaar. "I think that's why I maybe want to direct and produce because I'd like to be more involved."
Well, she seems so focused on her career now, so there is no place for romance!
Also Read, Peter Parker's Old Look And New Look Combined: Surprisingly, Looks Like Chris Evans