With the outbreak of the COVID-19, the year 2020 is already in ruins. People are forced into lockdown which has distanced them from their loved ones. And it looks as if this year is going be a year of splits and divorces. Over the past 6 months, several celebrities and business tycoons have filed for divorce. Whereas a few of them have already gone on their separate ways. And there is yet another couple getting added to that list.
Megan Fox And Brian Austin Green Have Split!
Megan Fox and Brian Austin Green are splitting up after nearly 10 years of marriage. Brian made an official announcement on his podcast on Monday 18/05/2020. This is what the American actor said on his podcast:
"Neither one of us did anything to each other. She's always been honest with, I've always been honest with her. We've had an amazing relationship and I will always love her and she will always love me. We can't pretend that it won't affect the kids because it will but the control we have is how it affects the kids"
Megan Fox is known for delivering hits such as Transformers, Jessica's Body, Teenage Mutant Ninja Turtles, and Jonah Hex. Fox had previously filed for divorce back in 2015 but they reconciled the following year and she became pregnant with their third child. Brian revealed that they grew apart at the end of last year when Megan was away for a film shoot for five weeks. Megan and Brian also share three children Noah, Bodhi, and Journey. 
Related|Kristin Cavallari Has Officially Split With Former NFL Player Jay Cutler!
How Did It All Began?
The couple began dating in 2004 after meeting on the sets of her sitcom Hope and Faith. They tied the knot in 2010 stealing away from the entire paparazzi. The sexy couple got married on a beach in Hawaii. Rumors linking Megan Fox to her Transformers co-star Shia Labeouf ended once Fox got serious with Brian. The two had an on and off relationship for 4 years but it all worked out well in the end. Green and Fox eventually got married in a secret ceremony in 2010
Fox Linked To Machine Gun Kelly?
Brian also commented on recent photos of Megan with Machine Gun Kelly, the rapper. The two met each other while filming their upcoming movie. Last year, Megan told ET how children with Brian gave her a new perspective after a rocky relationship with Hollywood. Brian is known for rarely sharing snaps on social media. However, his recent photo is gaining a lot of media attention. The 46-year-old actor shared a cryptic post on Instagram after Megan was seen with Machine Gun Kelly.
Brian's post was shared a few hours after Megan was seen hanging out Machine Gun Kelly. The post also just weeks after their divorce rumors began to surface. Their split sparked speculation when Brian was seen without his ring on an outing. This is what the post said:
"Eventually butterflies get bored sitting on one flower for too long. They start feeling smothered. It's a great big world and they want to experience it "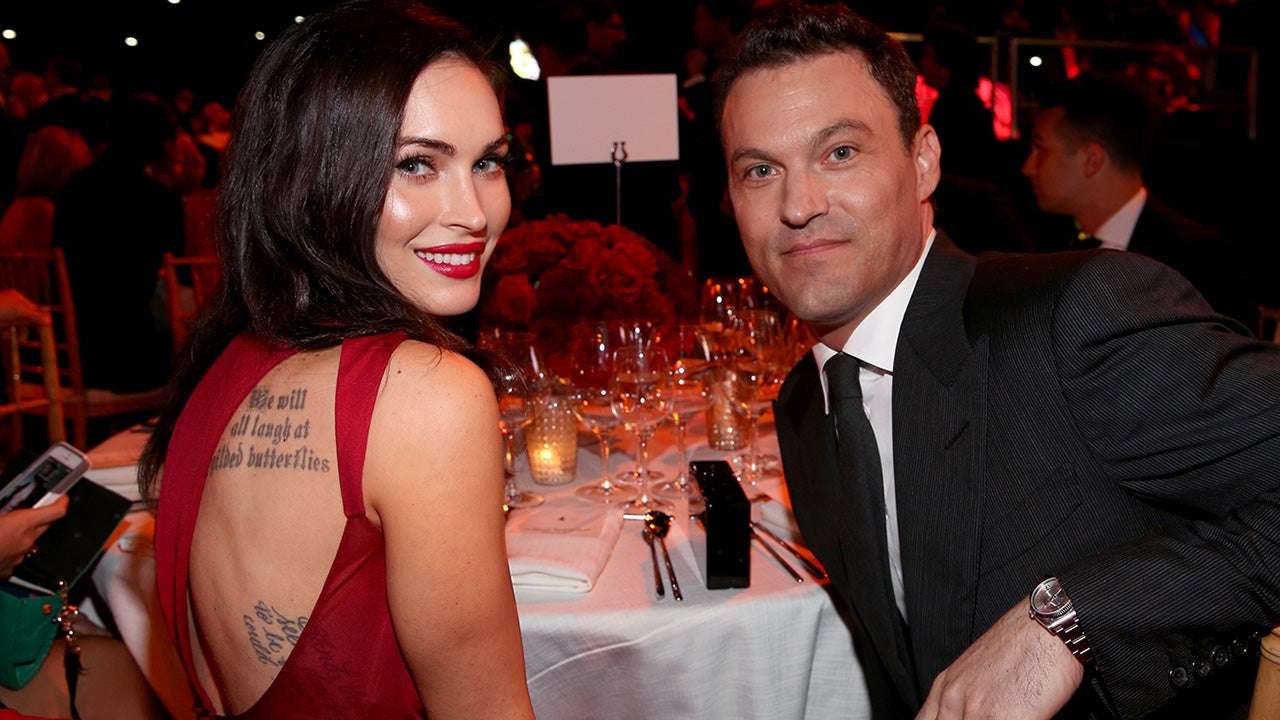 There have been a lot of speculations about Megan Fox hooking up with Machine Gun Kelly. Just last month, a source told E! that Brian and Megan have been living separately during the coronavirus pandemic. Megan and Kelly have been spotted hanging out and the two are also shooting a movie together.
Megan was away for five weeks for a film shoot last year. During this time, Brian said in his podcast that he had a dream in which Megan returned home and everything just fell apart. As unfortunate as this is, his dream actually came true.
Related| Euphoria Stars Zendaya And Jacob Elordi Are Officially Dating!