Developing Apps For Microsoft Surface Duo 
We know that the Microsoft Build developer event took place just last week. Without even a month passing by, there is another special thing coming up from Microsoft. Recently, Microsoft releases a guide for developing apps for the Surface Duo using Flutter SDK. Flutter SDK is Google's massively cross-platformed application.
Will The Surface Duo Run On Android Devices?
Microsoft Surface Duo is a foldable Android application. So, it needs to run on the Android apps, so that the developers may want to enhance for better usage on the Duo. However, Microsoft releases the Surface Duo SDK to Android developers only in January 2020.
Microsoft takes this decision of releasing it earlier to ensure that more apps will be ready before the launch of Surface Duo.
Also, read Facebook Is Buying The Popular GIF-Making And Sharing Website Giphy For A Reported Price of $400 Million!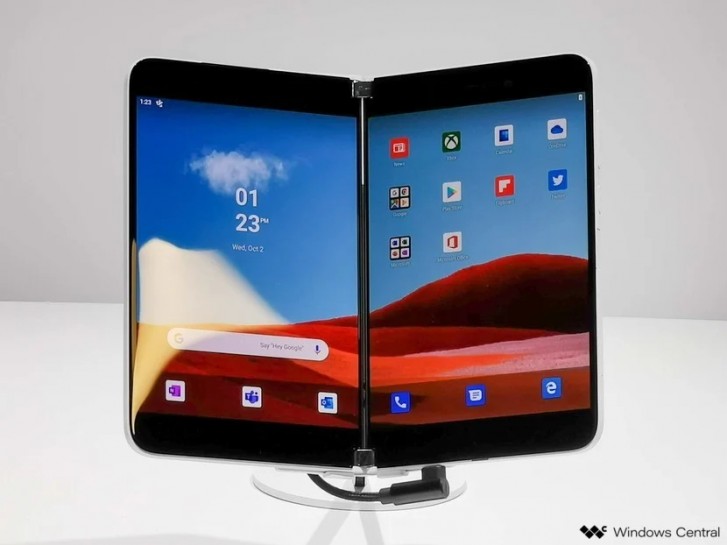 Google's Flutter SDK
However, there are many other ways to write Android apps using Java and Kotlin. One can also depend on cross-platform frameworks like React Native and Google's Flutter SDK in 2020. So, Microsoft is releasing guides for the developers of various frameworks to get on with the Surface Duo SDK.
Guide For Flutter Developers
Recently, it released a new guide for Flutter developers. This guide shows you the complete steps that are necessary to add the Surface Duo SDK to your Flutter app. It helps you to learn about the hinge position and also says if your app is spread across both screens or not.
The process of adding it involves the setting up a platform channel. This platform channel acts as a bridge between the native library and your Flutter code. After doing this, the remaining process is left to your creativity. So you will have the chance to decide how to use that info to make better use of your Flutter app on the Surface Duo.
For example, you might be wishing to show a different UI when spread across the displays. On the other hand, you might even perhaps react to changes to the hinge's position. So, to get a better idea of the things, you can have a look at the demo of Google Maps running on the Surface Duo.