Which Ozark Character Are You Based On Your Zodiac Sign?
1. Capricorn – Roy Petty
Roy Petty is an overly persistent character of the series. However, he is no more part of the show, Ozark anymore. However, there is a reason behind comparing the Capricorns with this character. We know that Capricorns are well-known for being very persistent and ambitious. So, Roy's role will pretty suit them.
2. Sagittarius – Darlene Snell
Darlene Snell is considered as one of the most intelligent characters of the show. Darlene is very active with her work which can be seen from her drug empire. So, the reason behind comparing her with Sagittarius is that she is independent.
3. Scorpio – Marty Byrde
We know that Scorpios are very much secretive and don't wish to share anything with others. However, Mary also portrays a similar character in the series. He also seems jealous in the show, which is a negative trait of the Scorpios.
4. Libra – Maya Miller
Maya Miller plays the role of an FBI agent in the series. She remains fair to everyone and tries to find a way to suit everyone. On the other hand, we know that Libras are also peacekeepers and are fair. So, Libras get match themselves with the role of Maya.
5. Virgo – Sam Dermody
Sam Dermody plays a very kind person in Ozark. Though he appears rare, people enjoy his action. Since Virgos are said to be kind and easily persuadable, then can match for Sam Dermody in Ozark.
6. Leo – Ben
Ben is one of those characters, who has a fantastic personality. However, he made his in the show in the latest episodes only. Leos match the character of Ben as they are strong and brave people.
7. Cancer – Helen Pierce
People who are Cancer zodiac are said to have two different sides of their personality. Cancers are protective and loyal to their close ones. Helen can be a better comparison for them as she is incredibly secretive. She is also smart with her actions and helps the Byrde family.
8. Gemini – Charlotte Byrde
Geminis are said to be very smart, and they can adapt to any situations in life. Charlotte Byrde plays a brilliant character in the series. She is happy to pop out and talk to as many people as possible. So, Charlotte can be the best match for Geminis.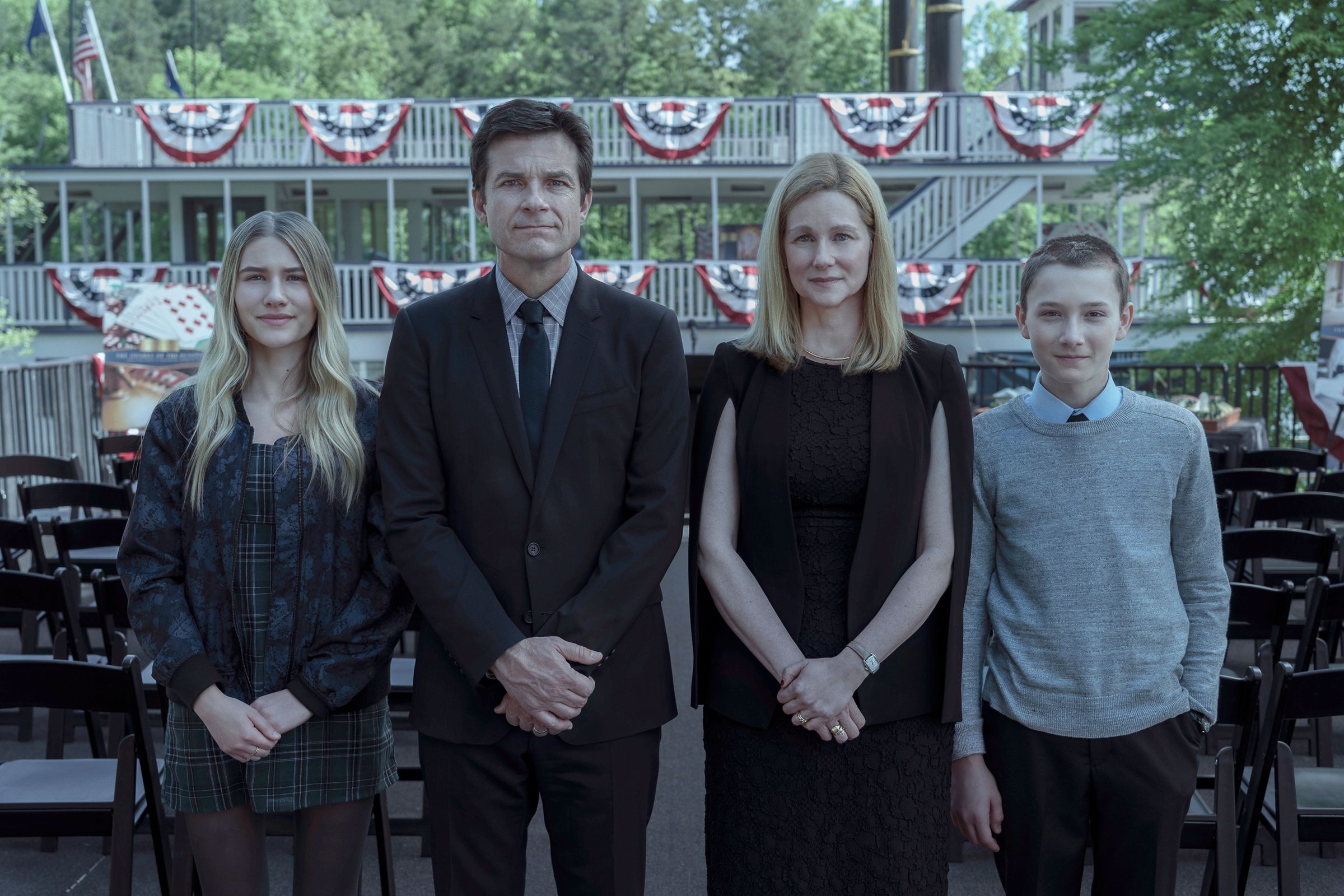 9. Taurus – Ruth Langmore
Ruth Langmore plays the role of a stubborn lady in the series. She's not at all happy to adjust with the situations of her life. So, The people of Taurus zodiac sign can match themselves with Ruth.
Also, read The Society Season 2: Release Date, Cast, What Will Be Storyline? Get To Know The Updates!
10. Aries – Rachel Garrison
Everyone mostly likes Rachel as she is a kind and caring boss to those who worked for her. We know that the people with the zodiac sign, Aries are known for being very bubbly and full of life. So, they match the best with Rachel's character.
11. Pisces – Wendy Byrde
The people with the zodiac sign, Pisces are said to be passionate and are often sympathetic towards others. Wendy Byrde plays a similar role in the series, portraying an independent woman. She doesn't show off her emotions easily just as Pisces.
12. Aquarius – Jonah Byrde
Being the youngest member of the Byrde family, he is no less than any one of his family members. His innocence puts him in a tough situation. So, he uses all his intelligence to come out of that. Jonah is very helpful, which makes him the best suit for Aquarius.