Quibi, short for quick bites, is the latest entrant in the TV streaming industry. Unlike upcoming rivals Peacock and HBO Max, though, this isn't a straightforward Netflix competitor. Instead, Quibi is a mobile-focused streaming service.
We discuss its features and ho you can avail one year membership of the new streaming service…
About Quibi
Quibi, launched on April 6,  is the brainchild of Dreamworks co-founder Jeffrey Katzenberg. The platform has already attracted big names Steven Spielberg, Idris Elba, Reese Witherspoon, LeBron James, Dwayne Johnson, Chrissy Tiegen, Zac Efron, Tina Fey, and many others, interest in programming.
"What we're trying to do is bring together the best of Hollywood and the best of Silicon Valley to make viewing short-form content on your mobile extraordinary," said co-founder and chairman Jeffrey Katzenberg before launch. "I think we are doing something that is now such a well-established consumer habit. You have 2.5 billion people walking around with these televisions in their pocket. They're already watching a billion hours of content every day. I just know it's going to work."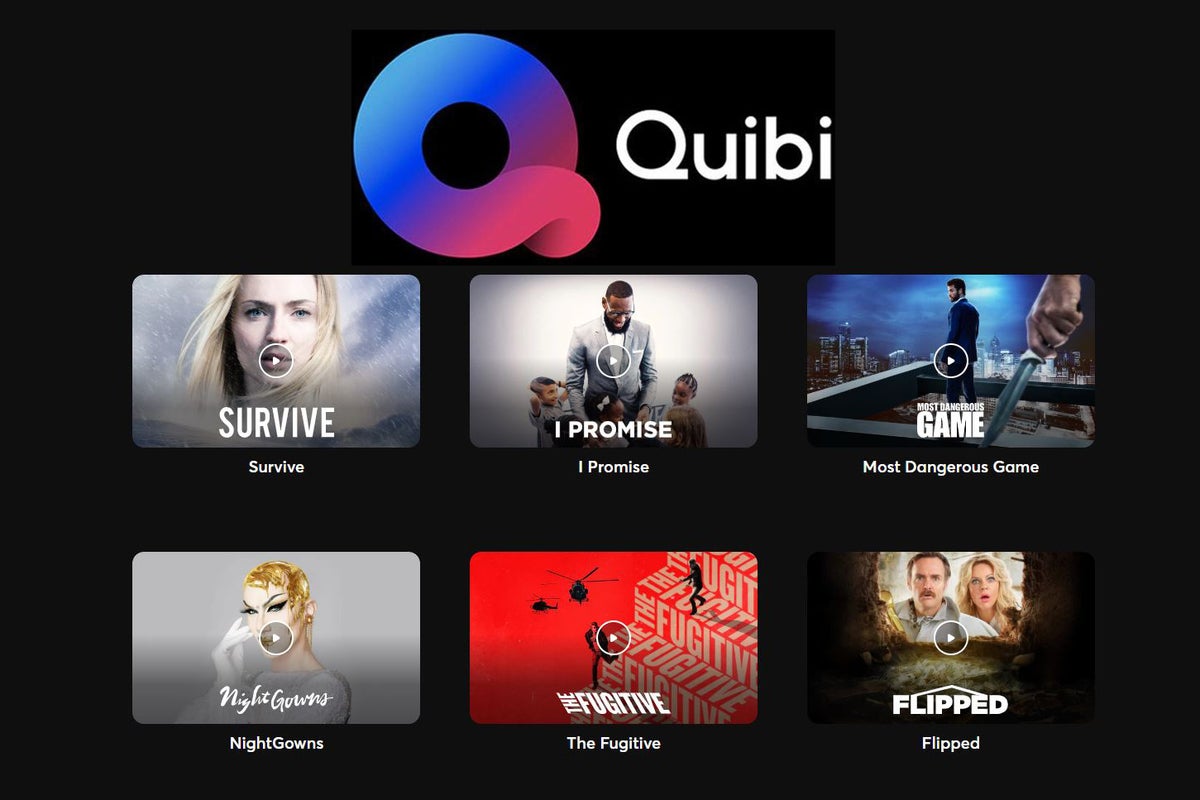 Variety Of Shows
Quibi shows break down into three categories: Movies in Chapters, Daily Essentials and finally Unscripted and Docs.
All of the programme runs at somewhere between 4-10 minutes in length and all the content is downloadable, too.
As per the official data, 50 titles were made available at launch. Quibi plans to have around 175 new titles of programming by the end of its first year. But what makes this service stand out is its turnstyle feature which will be discussed later. For now, below are some of the TV shows –
Most Dangerous Game (scripted, Movies in Chapters)
Survive (scripted, Movies in Chapters)
When the Streetlights Go On (scripted, Movies in Chapters)
&Music (documentary)
Chrissy's Court (unscripted)
Dishmantled (unscripted)
Fierce Queens (documentary)
Gayme Show! (unscripted)
Gone Mental with Lior (unscripted)
I Promise (documentary)
The Sauce (unscripted)
You Ain't Got These (documentary)
Around the World by BBC News (Daily Essentials)
Weather Today by The Weather Channel (Daily Essentials)
Morning Report by NBC News (Daily Essentials)
Last Night's Late Night (Daily Essentials)
All The Feels by The Dodo (Daily Essentials)
The Daily Chill (Daily Essentials)
The Rachel Hollis Show (Daily Essentials)
Sexology by Shan Boodram (Daily Essentials)
Turnstyle Feature
The innovative 'Turnstyle' feature allows you to instantly flip between watching a show in widescreen (like you do on your TV) and portrait (like a phone) orientations. This feature is exclusively available in this service. You may think what's new in this feature. To witness the change watch upcoming thriller series Wireless where you get the chance to shift the POV depending on how you hold your phone, with the portrait mode allowing you to see how things unfold on the lead character's smartphone.
Free Subscription!!!
Now comes the vital part. What will it cost you? Well, it's very inexpensive compared to other services. The subscription that includes advertising is $4.99 per month, but Quibi also offers an ad-free version for $7.99 per month. But for those who want to first try this service, Quibi is currently offering a 90-day free trial for anyone who signs up before the end of April. In addition, there's one other option that gives viewers a free trial, but it's open to a smaller group of potential subscribers.
There is also another offer of free one-year subscription for T-Mobile wireless customers. The customers who sign up for unlimited family plans will get a Quibi subscription added to their plans for a year at no extra cost. But the deal will last until July 7.