Ramy Season debuted on Hulu on 29th April 2020. Critics and audiences alike have praised the series for its non-stereotypical depictions of the American Muslim Community. In addition to that, the show's humorous and enduring take Millenial experience is the one to watch out for.
Ramy tells the story of Ramy Hassan, a first-generation Egyptian-American, on a spiritual journey in his politically divided New Jersey neighbourhood. During this journey, he is caught between a moral Muslim community and the Millenial generation. Ramy is a hilarious take on a guy stuck between praying or partying on a Friday night.
With an IMDb rating of 8/10 and the Tomatometer at 97%, the show has been a smash hit. Ramy is one of the freshest thought-provoking comedies currently streaming. And the show has been officially renewed for season 2.
When Will Ramy Season 2 Release?
Ramy was renewed for season 2 immediately after season 1 And Season 2 will premiere on Hulu on 29th May 2020
What To Expect From The New Season?
The show follows the spiritual journey of Ramy Hassan, who is on a quest of discovering himself. His journey follows him trying to understanding his place in his politically divided New Jersey neighbourhood. Each episode in season 1 tackled issues, both cultural and personal. Season 1 saw Ramy exploring the strands of the American experience rarely seen on the small screen.
At the end of season 1, Ramy travelled back to his homeland to connect with his native Eqyptian Muslim roots. Ramy season 1 had a lot going on from extramarital affairs to the lives of Lyft drivers. In order to find out the person he truly wants to be, Ramy ventured to a small village where his grandfather lived a simple life. During the trip, he connected with various family members along with grandfather. In addition to the spiritual journey, there are many aspects that TV hasn't explored regarding the Muslim community. Although, we will see timely and universal issues through the eyes of the American Muslim community in Season 2.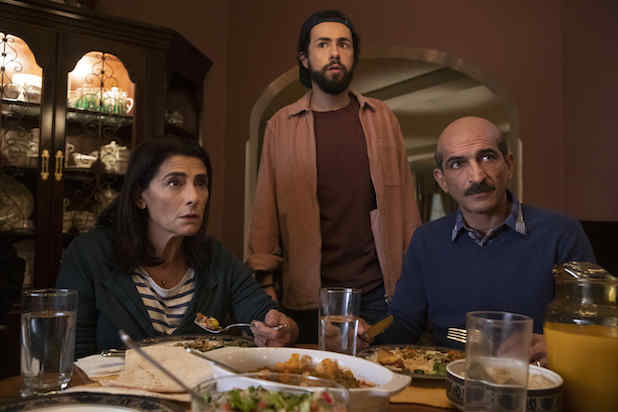 Ramy Season 2: Cast
This is how the cast stands for season 2:
Ramy Youssef as Ramy
Hiam Abbass as Maysa
Stephen Way as Stevie
Rosaline Elbay as Amani
May Calamawy as Dena
Dave Merheje as Ahmed
Shadi Alfons as Shadi
Mohammed Amer as Mo
Deadline has reported that Laith Nakli will be returning to play Ramy's misogynistic, diamond-dealing Uncle Naseem
In addition to that, oscar winner Mahershala Ali will also be returning to the show for season 2
 Ramy Season 2 Trailer
Check out the official trailer: