Disney Gallery/ Star Wars:
The Mandalorian is a science fiction web series directed by Jon Favreau. Season 1 can be streamed exclusively on Disney + and has 8 episodes.
The series depicts the journey of a lone bounty hunter in the outer reaches of the galaxy, far from the reign of the New Authority.
The timeline of The Mandalorian is set five years from Return of the Last Jedi. A second season is set to premiere in October 2020.
We may know the series for the absolutely adorable character, "The Child" also known as Baby Yoda but the cast of The Mandalorian consists of some very talented actors.
We have Pedro Pascal starring in the protagonist's role, Carl Weathers as Greef Karga, Werner Herzog as "The Client", Omid Abtahi as Doctor Pershid and Nick Nolte in the role of Kuiil to name a few. Of course, there are many more in the supporting cast including voice actors and puppeteers.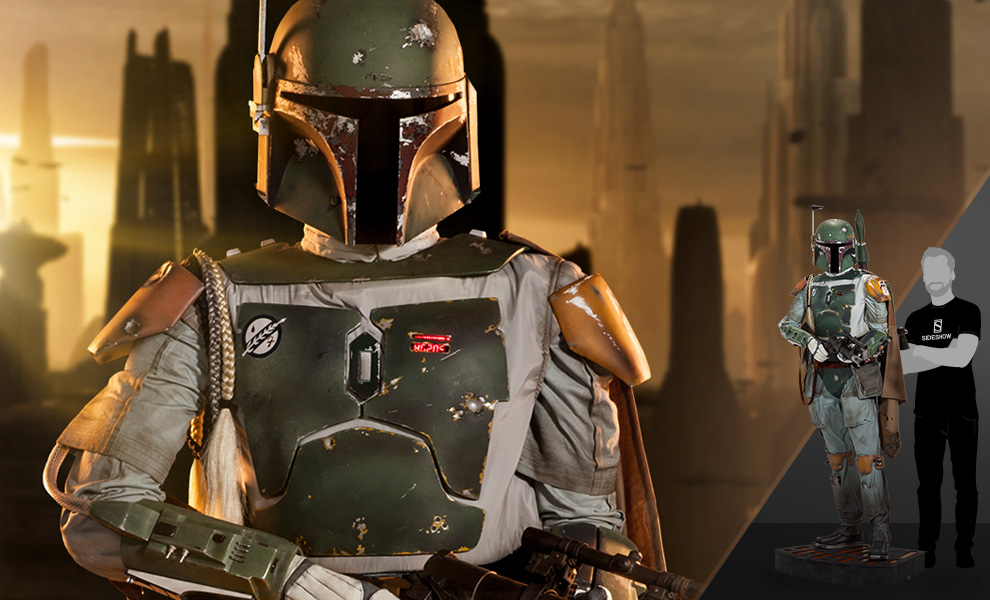 Boba Fett In The Mandalorian
Boba Fett is a fictional character from the Star Wars franchise. He is considered to be one of the best bounty hunters in the galaxy. Even non-fans of Star Wars may have unknowingly seen him before for his distinguished T-visored helmet.
Boba Fett is not a Mandalorian by blood but is still quite involved in Mandalore. Its customs areas his father and was a part of the culture.
It is based completely on a story arc which consists of bounty hunting and Mandalorian history. The series is potentially the best way to reintroduce the character. That too without it seeming forced or unnecessary to the storyline.
Boba Fett is picturised to have fallen to his death into the jaws of the Sarlacc. This is because of an unfortunate and unprecedented turn of events in the last movie.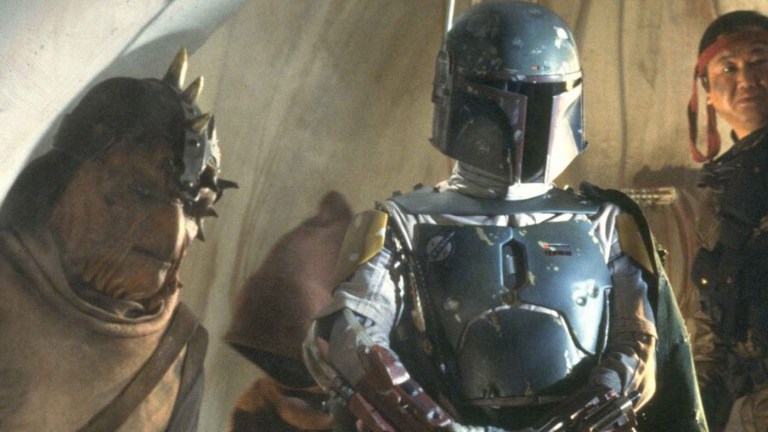 Also Read: Evangelion 3.0, Is Named Evangelion: 3.0 + 1.0 Thrice Upon A Time, It Will Be Soon Coming Out This Year!
Bringing Back The Character
It was announced in May 2020 that the character of Boba Fett will be brought back. He will be here in the second season of The Mandalorian.
The character will be played by Temuera Morrison. The return of Boba Fett thus confirms that he had survived his fall into the Sarlacc in the Return of the Last Jedi.
So what can we expect from his return? Rumours are there that Boba Fett may be playing the role of a villain. Or worse that he'll only be in a cameo.
Whatever it is, this series will surely open up a host of new opportunities. We will see one of our favourite characters again.
Also Read: Call Of Duty 2020: Warzone Now At The Tips Of Your Fingers!